<! -- Content Start Here -->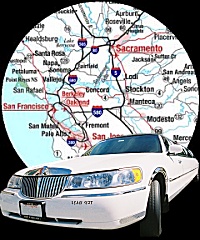 For more than a decade Sena Limo Service has offered luxury sedan and limousine ground transportation in the San Francisco Bay Area and Wine Country. With our exceptional values and luxury packages, we can surely meet all of your ground transportation needs.
Call us today toll free at (877) 609-5521 or use our online website to make a reservation today. We open 24 hours a day, 7 days a week and accept all major credit cards.



Make A Quick Online Reservation
Luxury Sedan
Stretch Limousine
SF to SFO
$50.00
6 Passengers
$70.00/hr
San Mateo to SFO
$45.00
8 Passengers
$85.00/hr
Oakland to Oakland Airport
$60.00
10 Passengers
$100.00/hr
Oakland to SFO
$70.00
12 Passengers
$115.00/hr
North Bay to Airport
$75.00
Local city travel day or night
Palo Alto to SFO
$75.00
With one stop
$25.00
Palo Alto to Oakland Airport
$85.00
Castro Valley to SFO
$90.00
SF to San Jose Airport
$120.00
Others
After hours charges (11:59 pm to 5:00 am)
Plus $15.00
* Gratuity, parking, tolls and admission fees are not included in prices.
** Prices subject to change without notice.
*** Sena Limo Service reserves the right to refuse service to anyone.
<! -- Content end Here -->